Using Podcast Mirror with PodBean is simple. All you need is your podcast feed's URL.
Finding your feed
If you aren't sure where your feed is located, you can find it easily by logging in to PodBean.
Once you've logged into PodBean, navigate to Settings from the Dashboard. The button is on the left and is marked with a gear icon.
From here click Feed/iTunes. At the top of the page, you should see a link labeled Your RSS Feed. This is the URL you will use to add your feed to Podcast Mirror.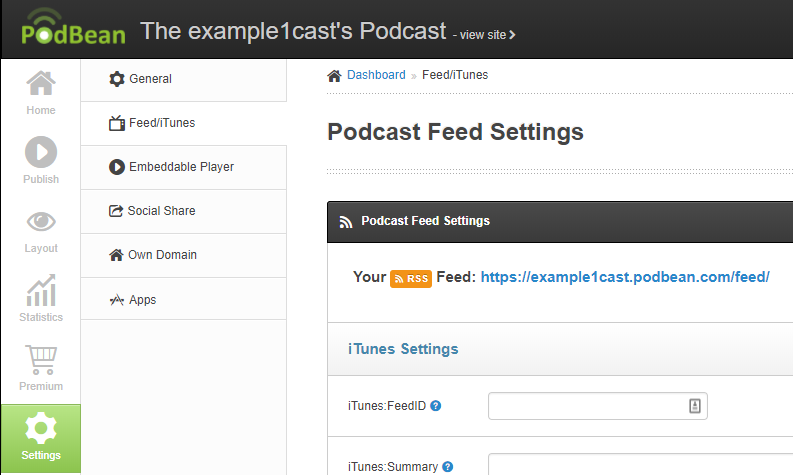 What's Next?
Once you have added your feed to Podcast Mirror, be sure to update your podcast listings to this new location! You can find more information on updating your podcast directories here.